"Eco-friendly". "Environmentally-conscious". "All-natural". We see these terms on product labels all the time, but what do they really mean? Can we trust these sustainability claims, or are they just another way for companies to manipulate the public into buying more?
In other words, are these companies "greenwashing"?
What does greenwashing mean?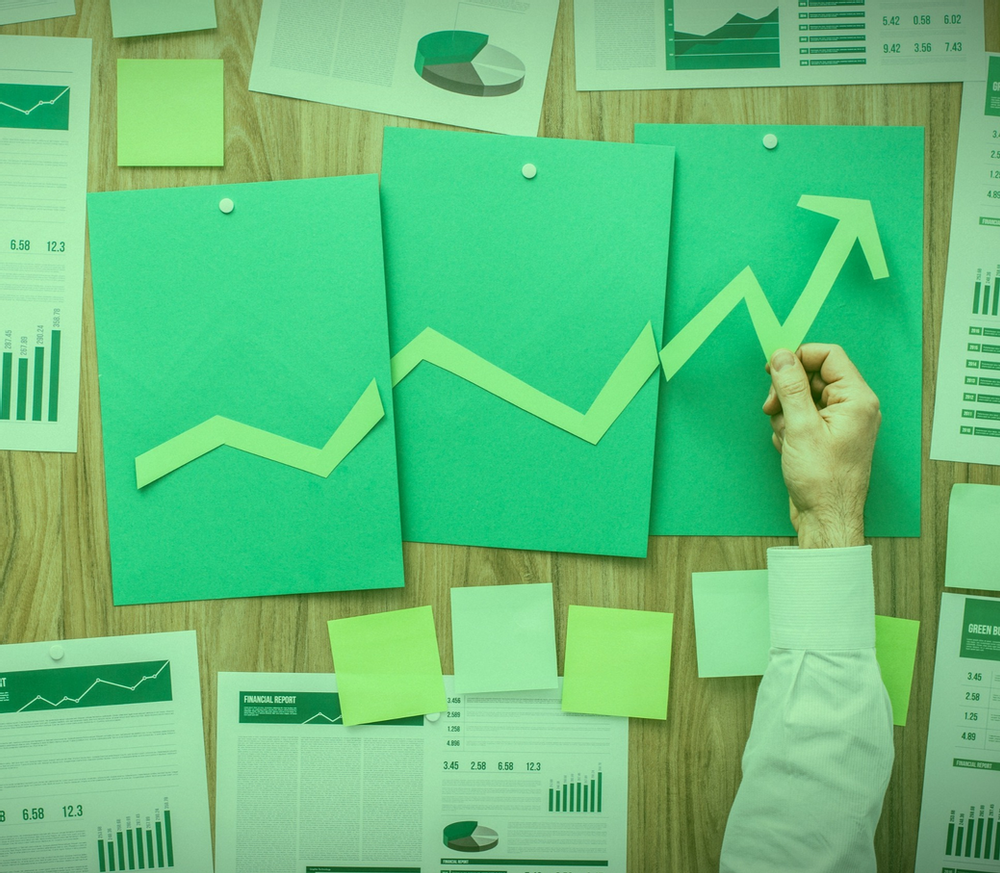 In a nutshell, greenwashing is a deceptive marketing practice that some companies use in order to bill themselves as more "green" or sustainable than they actually are. By tricking you into thinking their products or business practices are eco-friendly, they sell you fake integrity while bolstering their bottom line. It's a dirty practice that packs a double punch to both consumers and the environment. And frankly, it's just plain wrong.
Why do companies greenwash?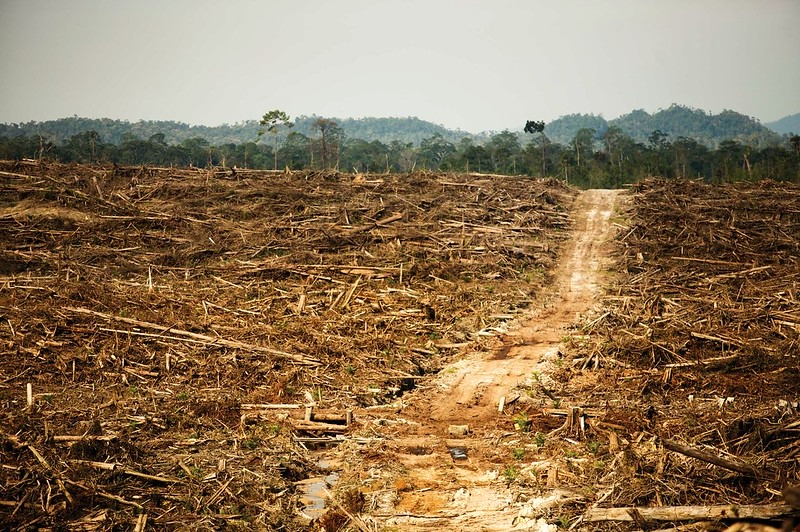 As environmental degradation, pollution, and climate change continue to worsen, and corporations' wrongdoings come to light, everyday people are getting more concerned and feeling the need to take action in their own lives. Most of us live in capitalism-based, consumeristic societies, so — for better or for worse — to take action often means to "vote with our wallets".
Not surprisingly, more and more of us are preferring to support companies committed to sustainability. Whether that means recycled packaging or cleaner manufacturing processes, consumers are predicted to spend a whopping $150 billion on sustainable products by 2021 in the U.S. alone.
The growing demand for green products gives companies an obvious incentive to jump on the "eco-friendly" bandwagon. We see it everywhere: from cereal brands that "support the rainforest" to clothing companies with their own "eco-fashion" lines, it seems companies are making great strides towards sustainability.
Or are they? The truth is, while many companies are adopting greener practices, there are plenty of others talking the talk, but not walking the walk.
Real-life examples of greenwashing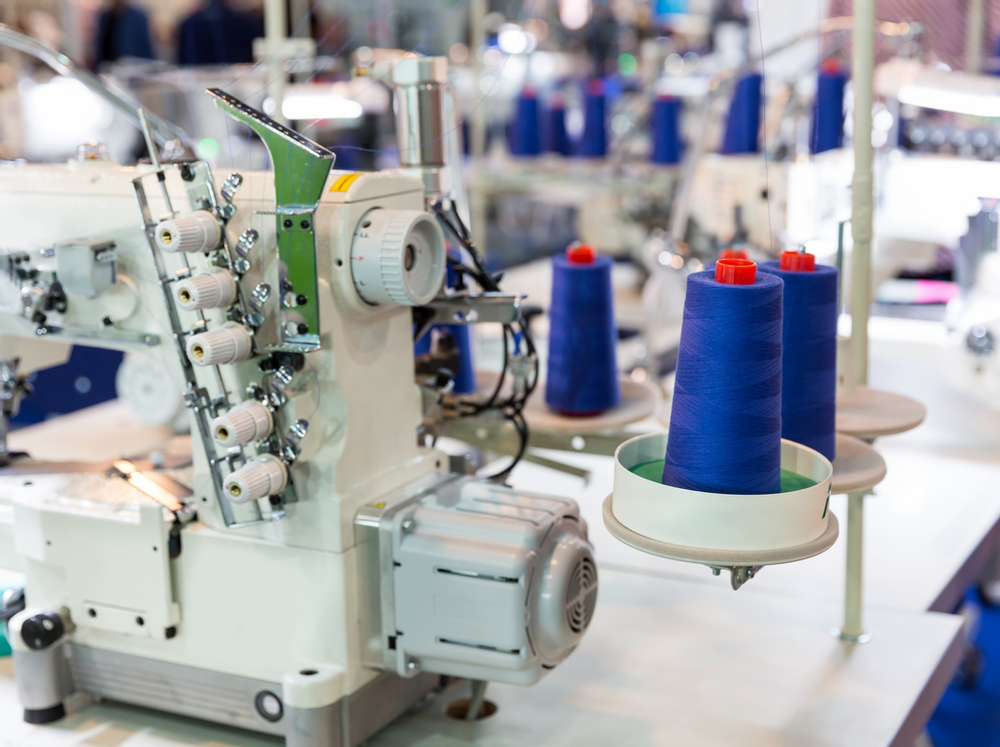 A company claims in its annual report that "88% of our waste is reused or recycled." But when you read further down the report, it turns out that 88% doesn't include waste from thousands of factories around the world (where nearly all of their waste comes from). Nor are they recycling the massive amount of waste from their 7,200 stores. It's misleading, to say the least.
This particular instance of greenwashing is from Inditex (owner of Zara, Pull & Bear, Massimo Dutti, and other stores). But they're definitely not the only ones. Revelations of corporate greenwashing abound, including dishonest claims from Proctor and Gamble, Volkswagen, and Nestle you might've heard about in the news.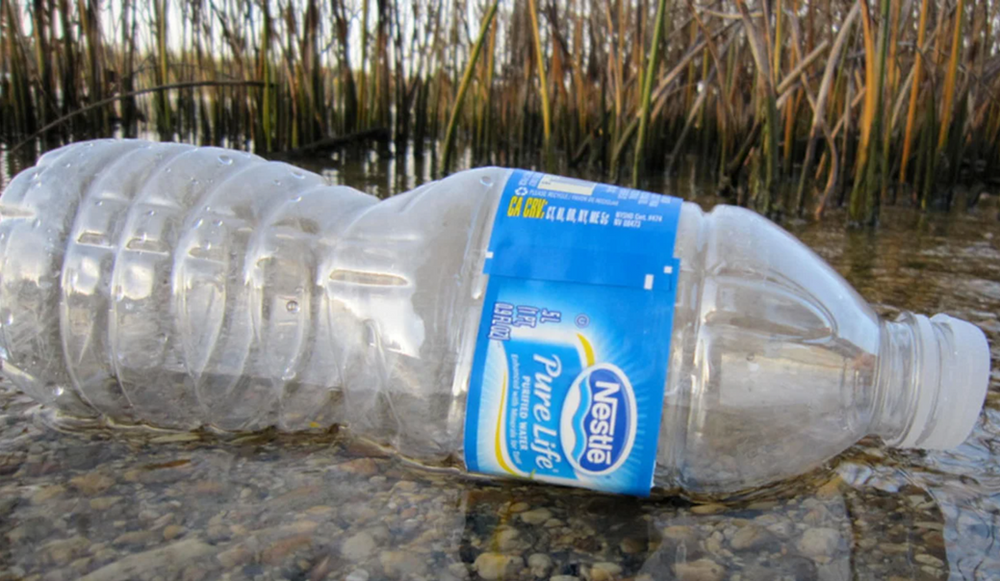 Let's be clear: not every company that makes a green claim is lying. But sadly, many are. Companies are incentivized to maximize profits. With the health of the planet often so dependent on where we spend our money, it's important to know when a company could be trying to greenwash you.
Four ways to tell if a company is greenwashing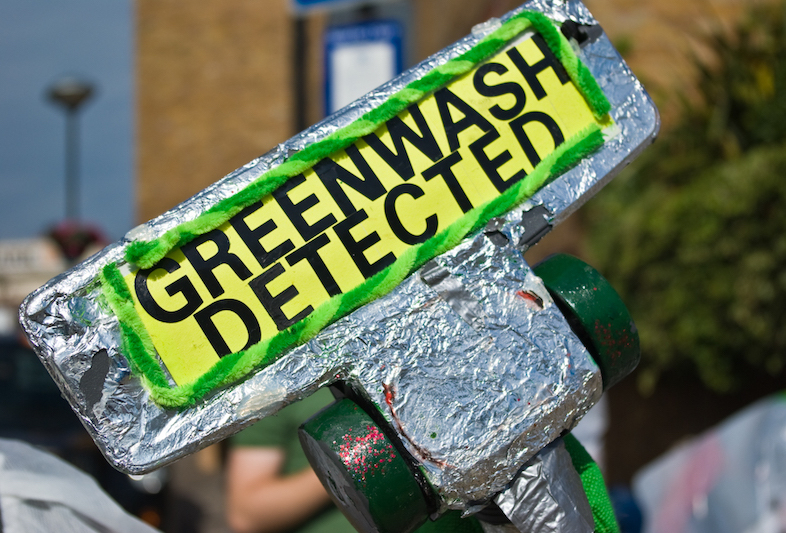 As Earthlings who care about supporting our spaceship Earth, we want the businesses we support to care, too. In order to make sure they actually share our values, we have to look beyond slick advertising, take the time to read labels, and do our own research before giving them our hard-earned money.
1. Know your environmental terminology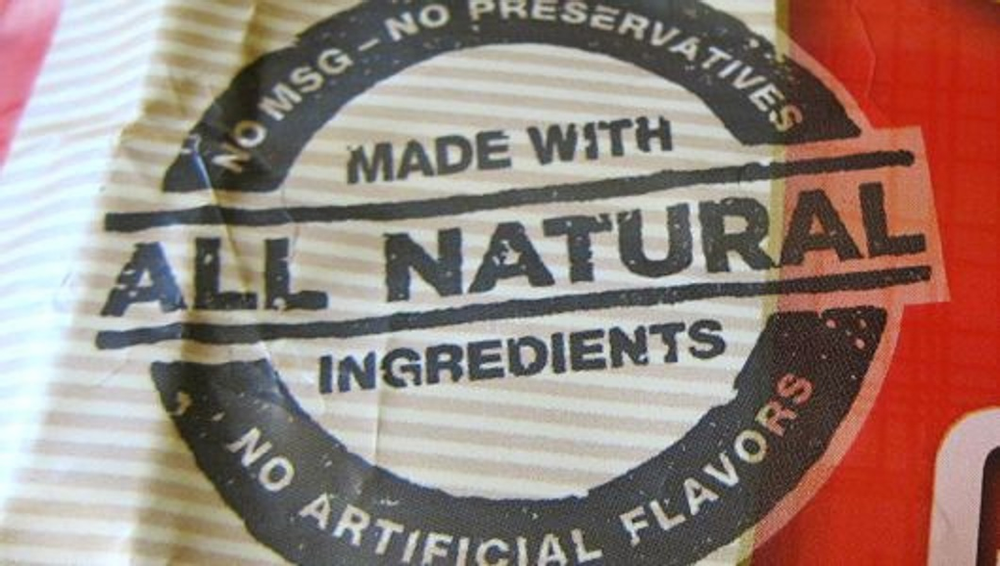 You have every right to be skeptical of a company if its product packaging displays words like "eco-friendly" or "all-natural" with no real certification to back it up. While these terms sound good, they're vague and not necessarily regulated, so they can be used to mean anything (or nothing at all).
Stay up to speed on environmental terms and labels by checking the Ecolabel Index, Consumer Reports' Guide to Food Labels, or the Federal Trade Commission's Green Guides.
2. Look for certification seals on labels

Take a closer look at a product's packaging to see if you can locate any of the following seals, which are considered to be trustworthy:
3. Check out the company's supply chain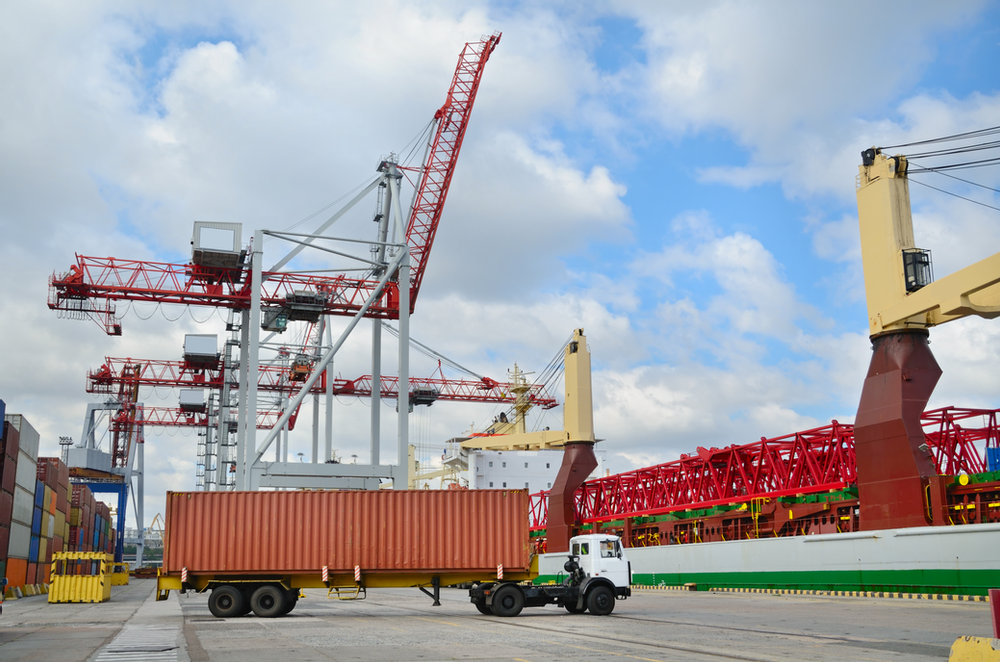 Do some research to learn more about where and how the companies you support are sourcing, manufacturing, transporting, and shipping materials for their products. All these processes can contribute to widespread environmental damage, pollution, and climate change, and often are not properly accounted for in corporate "sustainability" reports.
For example, here's a list of companies that most likely contribute to deforestation (some more heavily than others).
4. Look at their track record
Did they simply say they were going to do it, or did they actually do it? To find out how serious the company is about sustainability, the Audubon Society suggests researching questions like these:
Is the company using solar energy to power its operations?
The Solar Energy Industries Association lists the top U.S. solar energy users. See if a company you buy from is on the list.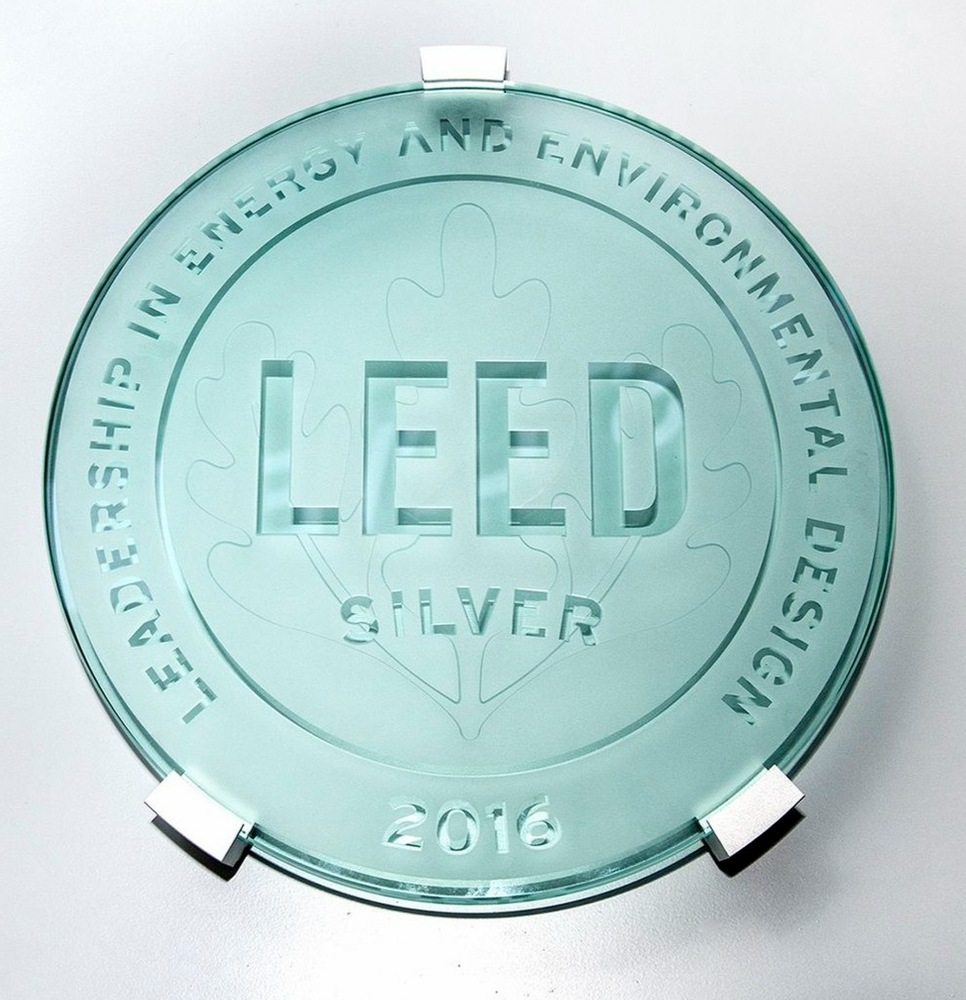 Are they operating a certified-green building?
Check out the companies that have earned the LEED certification (Leadership in Energy and Environmental Design) through the U.S. Green Building Council.
Are they using carbon pricing?
Here's a list of companies that set a price on their own emissions. Sometimes this information can also be found in a company's annual SEC filing.
What can we do to stop greenwashing?
We can put a stop to companies that harm the environment by not giving them our money, as well as giving them a piece of our mind. We can use customer hotlines, and, better yet, social media, to hold companies accountable and let them know why we're no longer buying their products. If a company chooses to lose out on the opportunity to be sustainable, they lose our business.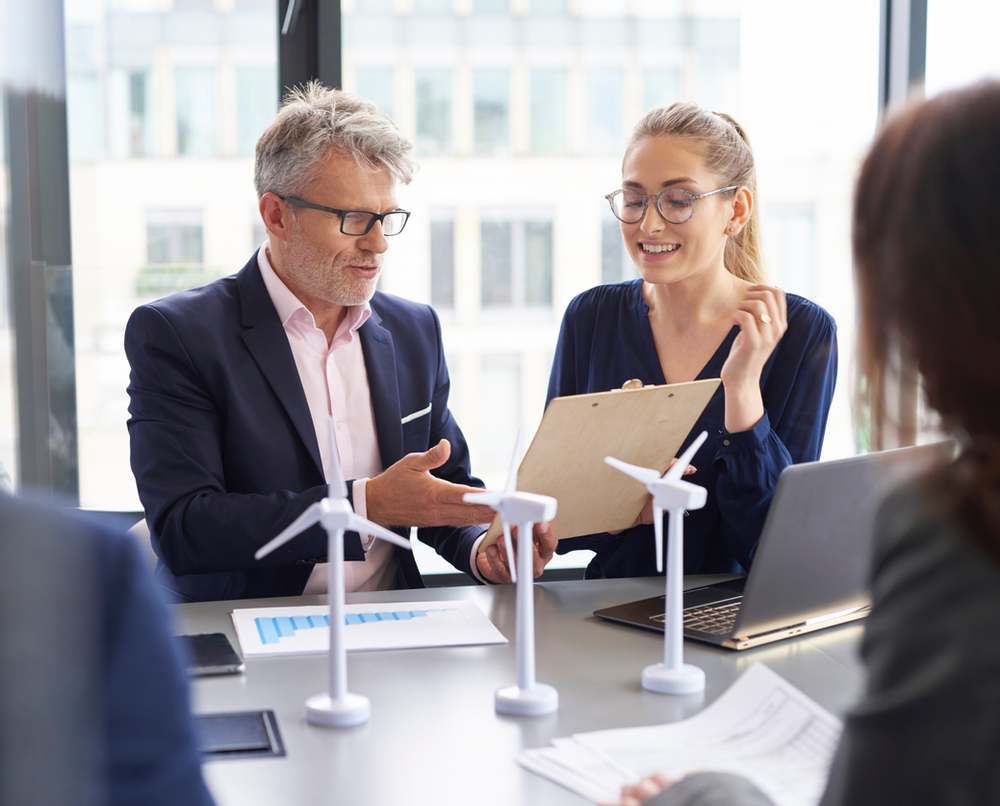 Companies with integrity know that sustainability isn't just some clever marketing campaign or an aesthetically-pleasing Instagram feed. Ethical companies understand that they must be responsible for all aspects of their business — from the materials they source, to how they transport their goods, to their manufacturing processes, to their packaging, to how they treat their employees.